Silly string and confetti mingled with baseball caps as they were tossed into the air Tuesday when the week-long Little League championship series reached its end.
Six teams advanced to the District 28 Little League Tournament of Champions finals on Tuesday night. And when it was all said and done, three emerged victorious with rousing wins in the Minors, Majors and Juniors divisions.
Connor Duff's base-clearing triple in the top of the first inning set the tone early for the undefeated Murrieta National Little League AAA Rangers.
Rangers pitcher Ryan Hidalgo served up seven strike outs before Temecula Valley National's Angels made a serious run late in the game, but it wasn't enough. The Rangers held on for a 7-6 win.
"It's been a great season. The boys earned it. They had a positive attitude and they played hard," said Rangers Manager John Hidalgo after the game held at Ronald Reagan Sports Park in Temecula.
Rangers coach Marco Carreon added, "We gave them the tools and they used them."
"John was a great motivator. He knows how to get the best of his players," said Coach Morty Howard.
Also at Ronald Reagan Sports Park, the Temescal Valley Little League Majors Angels powered to a 9-0 shut-out win over the Murrieta National Giants.
Angels pitcher Dylan Alhanati proved formidable on the mound, striking out 15 batters and giving up just three hits in the game.
Alhanati was helped by a three-run home run by Christian Bruno, a two-run homer by Jacob Cuso and his own two-run blast later in the game.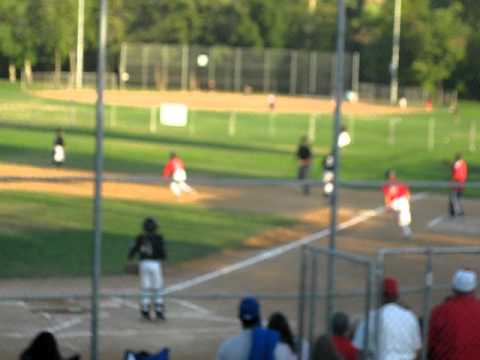 "From the first day of training, these boys have been disciplined, humble, and good kids who want to learn the game of baseball. I am privileged to be their coach," said Angels Manager Claude Alhanati.
In the Juniors division, Temescal Valley Little League, led by manager Jim Brown, cruised to a 11-1 win over Canyon Lake at the Canyon Lake Little League fields.
Kerri S. Mabee can be reached at kerri.mabee@swrnn.com. Follow me on Twitter at SWRNNaelife.