Inverse is steadily making a name for themselves on the West Coast, performing regularly in Los Angeles, as well as in Seattle, Colorado and Texas.
But no matter how big the band gets, Temecula-based guitarist Sal Spinelli says that he — like any band, really — always will maintain a strong sense of place.
"I think we all feel that we're always gonna be a local band," the full-time Temecula musician and New York native said.
The six-piece classic and modern rock band with blues and dance/club influences is rounded out by lead vocalist Trevor Vesneski, guitarist Dominic Carcioppolo, bassist Paul Bahou, keyboardist Mike Kennebeck and drummer Topher Schultz.
Founded about eight years ago, the band's current lineup has been in place for around four years and includes the four original members, as well as newest additions of Spinelli and Kennebeck.
The outfit recently released a five-track, self-titled EP in April, which is their second to date. Their first EP, "Leave It All," also is available on iTunes.
Inverse is now working on their first full-length debut with producer and mixer Mark Needham, M.A.N. Production, who has worked with Neon Trees, The Killers and Fleetwood Mac.
Spinelli hopes the full length will be released by the end of this year.
"It's really listenable rock music with a very strong dance feel to it. There's a lot of electronics, like synthesizers … infused into it," said Spinelli, describing the new record.
Inverse
What: Performing with My Last Revelation, Service Interruption, Illnoise, Joe Gillispie, Phix as part of the two-day Temecula Music Fest
When: Event begins at 6:30 tonight; Inverse to close out the evening
Where: The Vault, 41607 Enterprise Circle N., Temecula
Tickets: $10 in advance, $12 at the door
Check them out: Facebook, inverselife.com
And listenable rock is something the band typically strives for as a group. Memorable, catchy tunes are both enjoyable for the band and for their fans.
"We want you to listen to the whole song," Spinelli said. "There's always things we want to do: Like I like playing songs that are simple and that are catchy and that are melodic. I like it because people can easily remember it. And when they come to a show, it's nice to see them singing along and getting excited about it."
Of course, that doesn't mean that the band doesn't like to be more experimental on occasion. They just do that on their own time.
"There are times when we like to go and just jam on some really complicated jazz or fusion. But that's more for us. That's more just for us having fun with each other … playing as complicated as we can," he said.
The band is best known for its hits "Do You Wanna" and "Left Her in Vegas." Both tunes can be heard on local radio stations, including KTMQ-FM (103.3) in Temecula and various radio stations like 91X in San Diego and KLOS (95.5) in Los Angeles.
The video for "Do You Wanna" was created by the band. With technology being readily available to anybody these days, bands need to take advantage of it.
"Trevor, our singer, edited it and directed it. And him and myself kind of came up with the concept," Spinelli said. "With the availability of technology, you just kind of have to put some time into learning how to use it. If you have the time and energy … you can really release something that looks pretty cool."
Watch: Fire –Inverse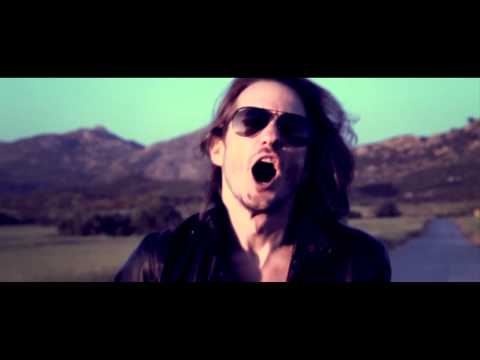 Right now, the band has yet to break into mainstream recognition, but it's on its way. And that's what the band is hoping for ultimately.
The group has upcoming gigs in Los Angeles and San Francisco.
For Spinelli and the band, the goal is "to be able to play music for as long as we possibly can and not do anything else."
Email the reporter at rachael.recker@swrnn.com or follow her on Twitter