Seventeen-year-old Xenia tuned in to "The Voice" Sunday and Monday night along with millions of others to check out the second season of NBC's hit singing competition.
For the Temecula resident, it was a decidedly different experience being on the other side of the TV screen this year.
"It is a little crazy to watch it just as (part of) the audience," Xenia Martinez said Tuesday. "It brought back a lot of memories. It was a little sad how time flies by so quickly."
A year ago, Xenia catapulted her music career into the national spotlight when she paired with Blake Shelton, "Voice" coach and Country Music Association's current "Male Vocalist of the Year." She made it to the semi-finals on the show.
Xenia, who was part of Sunday's 37.6 and Monday's 17.84 million "Voice" viewers, said she "loved seeing other artists get a shot at something they always wanted to do."
She already has a few favorites.
"Everybody was just so, so good," she said. "It's crazy, because all the teams have really, really strong players right now. … I have a favorite from every team."
But the burgeoning singer said one team in particular will always have her full support.
"But of course, I'm always Team Blake," she said of her good friend's growing team, which she thinks is "pretty strong" so far. "I'll definitely be rooting for Team Blake all the way."
After Monday's show, bloggers and many of Xenia's Twitter followers noticed similarities between her vocals and those of Season 2 newcomer Lindsey Pavao, of Sacramento, who performed a stripped-down version of Trey Songz' "Say Aah." Pavao eventually joins "Voice" coach Christian Aguilera's team after all four coaches, including Shelton, turned their chairs around.
"I got a ton of tweets about her," Xenia said. "Yeah, I can see why people would compare her to me. I really, really liked her voice … I'm a fan of her."
Xenia said if she could provide any words of advice for the new contestants, she would recommend two things: be yourself, and enjoy it.
"I would just say that hard work truly pays off and to always be you," she said. "Be true to who you are and people will always see that you're being sincere."
And while the nerves will always be there, "enjoy it as much as (you) can – every single second of it," she said. "It's really, really hard to enjoy it sometimes, but I just think it's so, so important. I wish I could have enjoyed it a little more than I did, because I was just so nervous the whole time."
Xenia said she hasn't heard much about guest appearing on this season's show, but she would like to have a change to go back and perform on the stage now as someone who accomplished the feat of competing on the series.
"I think it would be fun," she said.
But right now, she's busy writing songs with and without other artists in preparation for a full-length album as well as promoting her new EP, titled "Sing You Home" (Universal Republic Records), which debuted on iTunes Dec. 20.
Xenia is looking to set up tour dates for around the U.S. to promote the new EP in the next month. She said there will be an L.A. show, for sure.
"Hopefully we can fit in one for Temecula, as well," she said of her hometown.
On Jan. 19, her first music video from the EP was released. The video for the title track was shot by director Elliot Sellers (Jason Mraz,Christina Perri) over the course of two days in Los Angeles, with locations at a warehouse and on a rooftop.
"I really loved the way it turned out," Xenia said. "It was so new to me. I thought it was going to be a lot more uncomfortable and awkward … but it was actually really fun."
Xenia said she was allowed to be her, which made for a great experience. She hopes to do a video for the EP's remaining three songs, as well, though that hasn't been decided.
"It was really me. I got to be me and sing the song," she said. "There wasn't anything out of the ordinary that I had to do."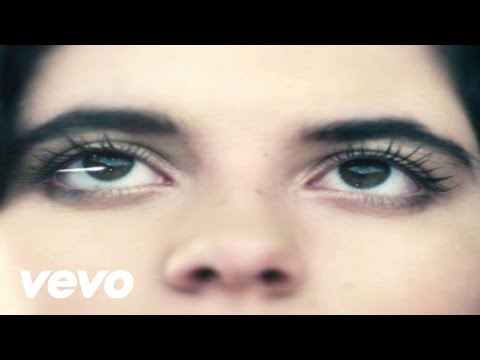 Email Rachael.recker@swrnn.com or follow her on Twitter