Whether you like great food with your music or great music with your food, Temecula newcomer Jazzy's Restaurant is just the venue for you to relax and enjoy a bit of both, seven days a week.
Located in the Palomar Village Shopping Center at Rancho California and Margarita, it is ideally situated for those on their way out to, or back from Temecula wine country.
Owners Omar and Adrenia Smith are passionate about their concept.
"We embrace the idea of using locally grown products and support our neighbor merchants in all we do," said Omar Smith at the media gathering/soft opening on the evening of March 30.  "Our approach is to ensure the highest quality of foods for our patrons while supporting our local growers."
The food at the preview certainly lived up to this ideal.  Guests were greeted with Chicken Parma Pesto — a grilled chilled chicken breast wrapped in proscuitto and served over fresh gnocchi in a pesto cream sauce paired with Robert Renzoni Vineyards 2009 Sangiovese.
"We are so lucky to have Chef Monet Taylor at the helm," said Smith.  "As an alumna of the prestigious Culinary Institute of America, she brings an elegance to our concept of American Cuisine dedicated to fresh, seasonal and local ingredients."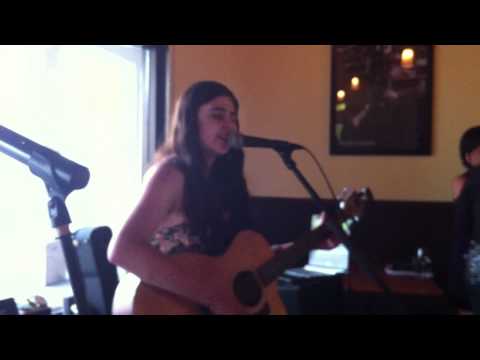 Although the menu is refined, "Sweet Soul Sundays" reveals a down home sensibility that will attract those who crave chicken and waffles or the more subtle Jambalaya Pasta: pasta with chicken, turkey kielbasa, shrimp and crab finished with a hint of cream.
The Renzoni family was on site for the preview.
"We are so excited to have Jazzy's out here in Temecula Wine Country," commented Renzoni, Jr. "Their combination of exceptional food and live music is a great addition to the culinary scene in our valley.  They have our full support."
Renzoni wines will be offered on the menu along with other local wines and Black Market Brewing Company beers.
Live music for the evening included the popular local duo Deek and Long who frequently perform covers and original compositions at several wineries and other venues throughout the valley.  Lisa Long's passionate alto vocals set the perfect mood for the event.
Also featured was rising artist Ashley Zavala.
Inspired by the likes of Taylor Swift and Colbie Caillat, Zavala's lilting pop country vocals filled the room and warmed hearts.
Jazzy's is set to open  for breakfast, lunch and dinner and aims to provide exceptional cuisine enhanced by memorable live music on June 1.
Friday evening will feature legendary jazz saxophonist Richie Cole so reservations are strongly encouraged.
For more information on Jazzy's grand opening and other featured artists, visit http://www.facebook.com/events/231451516957429/ or call 951-587-4103.
Corie Maue is a local writer and regular contributor to SWRNN.