Thousands of hungry guests flocked to the Pechanga First Pro BBQ Championship held Saturday at Pechanga Resort & Casino.
At stake was a $15,000 prize awarded to the most tempting, tantalizing, tastiest BBQ in all of Southwest Riverside.
"This was very successful. We've had quite a bit of people take part (in the day). It was a wonderful turnout," said Henry Silvestre, event organizer.
Silvestre estimated roughly 5,000 guests came and went throughout the day.
Fifty-three teams signed on to compete, with one group traveling from as far away as Iowa, Silvestre said.
Among the special treats was a smoked peach cobbler and stuffed jalapenos and nationally-ranked teams like Slap Your Daddy BBQ who brought their own unique tastes to the local crowd.
"This has been a great venue," said Pete Lent of the Temecula-based Pete's Firehouse BBQ. "There have been huge crowds. We sold out by 2 o'clock."
Lent said that he first began barbecuing about four or five years ago before deciding to try his hand at feeding the masses.
"I entered by my first BBQ contest to see how good I was. My goal was to not come in last," Lent said.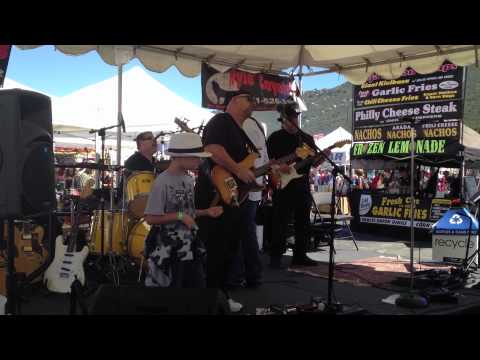 He placed respectably and since then, word has spread of his culinary gifts.
"My catering business is exploding," Lent said.
When guests weren't sampling mouth-watering pork, tender ribs or juicy brats, there was shopping with local vendors, music and dancing and other sweet treats like real fruit smoothies, kettle corn and glazed almonds.
For a look at all the day's winners, visit kcbs.us.
Kerri S. Mabee can be reached at kerri.mabee@swrnn.com. Follow me on Twitter @kerrimabee.