The California Chamber Orchestra and Dana Mambourg Zimbric, artistic director and conductor, will kick off the new season with a vision of autumn colors at 7:30 p.m. Saturday, Sept. 8 at the Old Town Temecula Community Theater.
The concert is part of the popular Temecula Presents Classical Series.
The program includes "String," and "Soliloquy for Cello and String Orchestra" (Erin Breene, cello) by Jennifer Higdon; "Duet Concertino for Clarinet and Bassoon with String Orchestra and Harp" by Richard Strauss (Leyla Zamora, bassoon and Frank Renk, clarinet); Mahler's Adagietto from Symphony #5; and Grieg's "Holberg Suite."
For more information about this concert, view: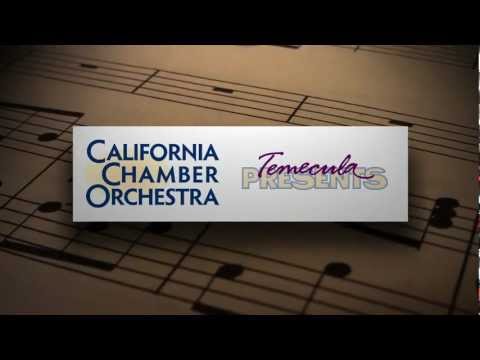 Old Town Temecula Community Theater is located at 42051 Main St., in Temecula.
Tickets are $30 for adults, $25 for seniors. Purchase a ticket and you may request up to two FREE tickets for students 16 and under. Student rush tickets ($10) are available the day of the concert only.
For tickets, visit www.TemeculaTheater.org, call 866.OLD.TOWN (866-653-8696), or visit the ticket office.