Antique cars and rising stars lined the walkways at Temecula's Tower Plaza as part of the official Red Carpet kick-off of the 17th Annual Temecula Valley International Film and Music Festival on Wednesday night.
Filmmakers and music artists, festival sponsors and volunteers mixed and mingled as a colorful collection of cars wound its way through the loop to carry the festival hopefuls to the red carpet.
Check out these sights and sounds:
–Lance Haynes, owner of Haynes Chauffeuring, donated almost 20 antique and famous cars from his business for the film fest's opening vintage car parade. Haynes said he brought all of the cars up from San Diego to help aid a good cause, a good local community event. Not that it doesn't come without some expense. "A lot of gasoline," he said, smiling. "Big motors in these things." Haynes — wearing an all-cream suit, fedora and horn-rimmed glasses — said his favorite of the bunch had to be the all-white '57 Chevy convertible, which escorted former "The Voice" semifinalist and Temecula resident Xenia to the front of the theater.
–Former "The Voice" semifinalist Xenia, a Temecula resident, arrived early to opening night festivities with her mother and sister, walking amid the gathered crowd of filmmakers and media. Dressed in a sparkly black dress, the 16-year-old singer said she was excited for her upcoming performance during the opening ceremony inside UltraStar Cinemas.
–Temecula-based Bravura Youth Symphony Orchestra stepped out in matching blue polo shirts with their director Don Marino. "We're thrilled and honored to be here. Any time I can give the kids a chance to perform, it's a good things," Marino said, adding that the 52-member group performs locally and in neighboring counties.
–Director Martine Charnow, traveled all the way from New York along with cinematographer Toby Miller to debut the short narrative film, "Bike Love." Charnow said, "It's a romantic comedy about a girl who forgets to lock up her boyfriend's bicycle."
–Actor Kast Hasa was here to premiere his first project as a director with the film "Home." The project was based and filmed in Albania and tells the story of illegal immigrants who join the military to become legal. "This is my first project as a director. I love both acting and directing. I like telling stories," Hasa said.
–The film "Lemonade" will very possibly be the shortest film to screen at the festival. "But, it's a good five minutes," said Huntington Beach-based director Ryan Broomberg. He, along with creative partner and fellow Chapman University grad student Bruce Meyers said they were excited to take part in the festival for all of the networking possibilities.
–Singer/songwriter Julissa Jewels attended the festivities and will be serving as a MusicFest judge. "First and foremost,  I will be looking for artists who are genuine with their craft. I will look for artists who are organic and (convey through their music) the truth of their spirit and how their music would translate to film," said Jewels. "And whatever pops, pops."
Watch for expanded coverage and exclusive photo galleries shortly.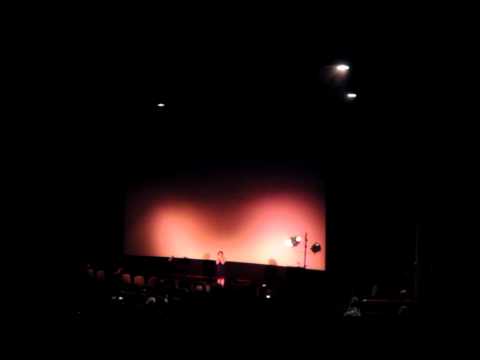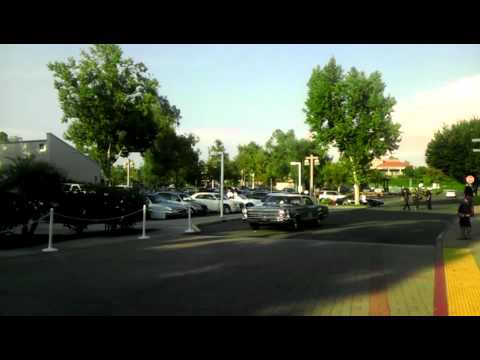 To learn more about upcoming events, visit tviff.com.